Welcome to the first edition of what will be periodic updates from SCOA's Legal & Compliance Department briefly summarizing the current US sanctions regime, as administered by the Treasury Department's Office of Foreign Asset Controls ("OFAC"). OFAC administers a number of different sanctions programs to help accomplish the country's foreign policy and national security goals. These sanctions can be comprehensive (prohibiting U.S. persons from participating in virtually all transactions, collaborations and activities with certain countries, or with certain regions or industries within those countries) or selective (sanctions that target specific individuals or entities).
Currently, there are seven jurisdictions subject to comprehensive sanctions: Cuba; Iran; North Korea; Syria; and three regions of Ukraine (the Crimea region, the so-called Donetsk People's Republic, and the so-called Luhansk People's Republic). For all intents and purposes, commercial trade between the U.S. and these countries is illegal. Several other countries and regions are subject to OFAC blanket sanctions that substantially impact trade with them: The Balkan Nations, Belarus, Burma (Myanmar), Central African Republic, Democratic Republic of the Congo, Ethiopia, Hong Kong, Iraq, Lebanon, Libya, Sudan, Venezuela, Yemen & Zimbabwe.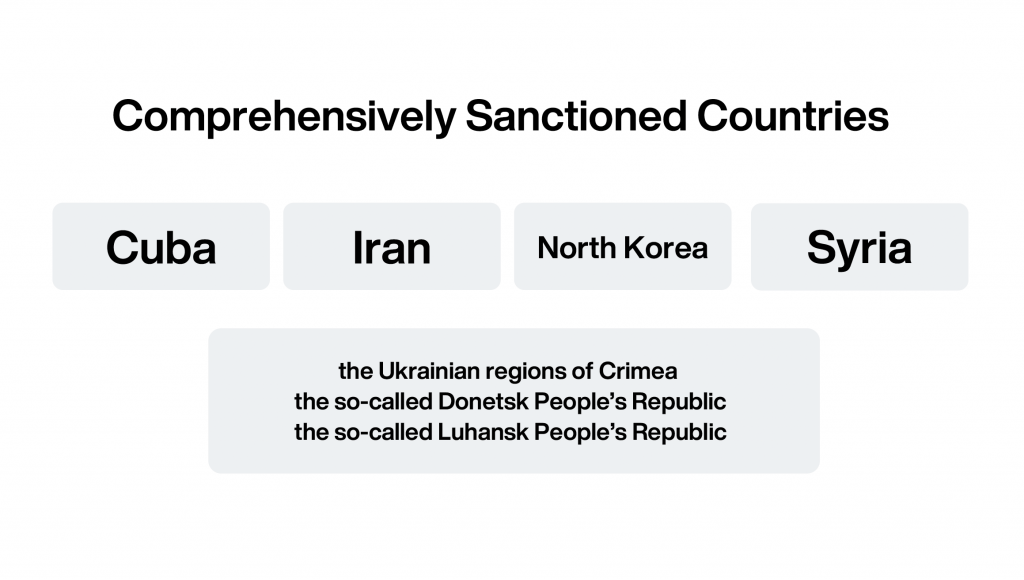 The selective sanctions are maintained by OFAC's Specially-Designated Nationals and Blocked Persons List ("SDN"), which is updated by OFAC regularly. Names are added and removed frequently (sometimes several times per week), whenever the government deems necessary and appropriate. SCOA maintains screening software that allows us to keep pace with these changes and ensure that we do not transact with anyone on the SDN.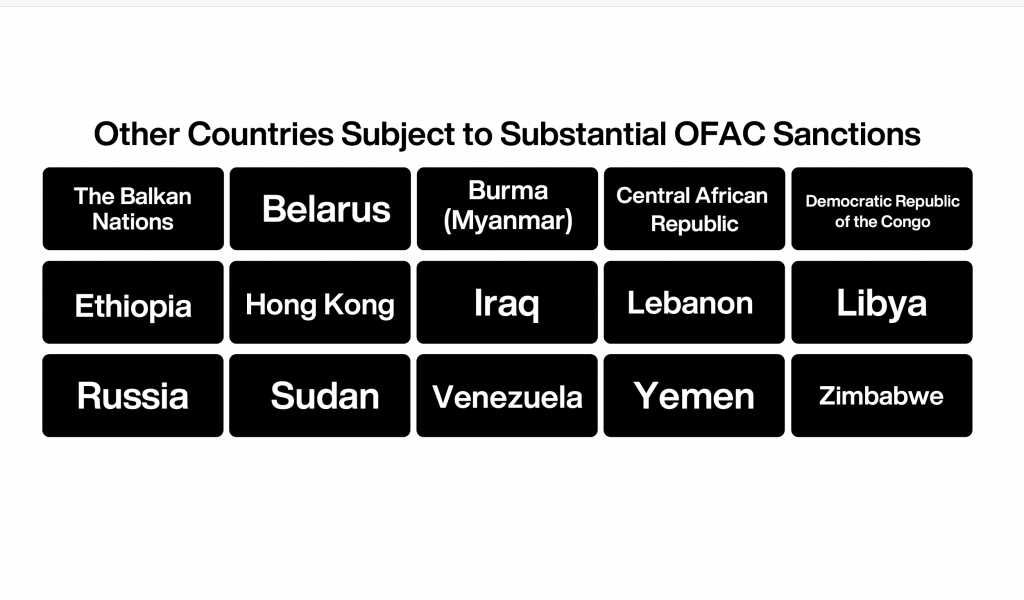 Not surprisingly, for the last eighteen months, U.S. sanctions have focused on targeting Russia (and, to a lesser extent, Belarus) in the wake of the invasion of Ukraine in February 2022. As a result of these sanctions, over 1,000 individuals and entities in Russia and Belarus, including most major Russian and Belarussian financial institutions and a number of major Russian manufacturing and state-owned companies, have been added to the SDN. Sanctions were also imposed on a number of prominent Russians and Belarussians and their family members, including, among others, President Putin, his two adult daughters, various oligarchs and government officials, including Russian Duma members. Almost all transactions involving any Russian bank are now prohibited, but even beyond the financial sector, OFAC has also sanctioned over a dozen other sectors of the Russian economy, including architecture, engineering, construction, manufacturing, transportation, metals and mining, and quantum computing. Additionally, the U.S. government entered into an agreement with members of the G7, European Union, and Australia to impose restrictions on the import of Russian-origin oil and petroleum products.
Accordingly, OFAC's enforcement efforts have been particularly focused on attempts to circumvent or evade these sanctions, and OFAC has added hundreds of individuals and entities located outside of Russia to the SDN List for their participation in or support of various Russia sanctions evasion schemes. The U.S. Department of Justice has also announced the formation of a dedicated team of dozens of prosecutors focusing on and investigating potential criminal sanctions and export control evasion schemes (including, but not limited to, such schemes in the context of Russia sanctions).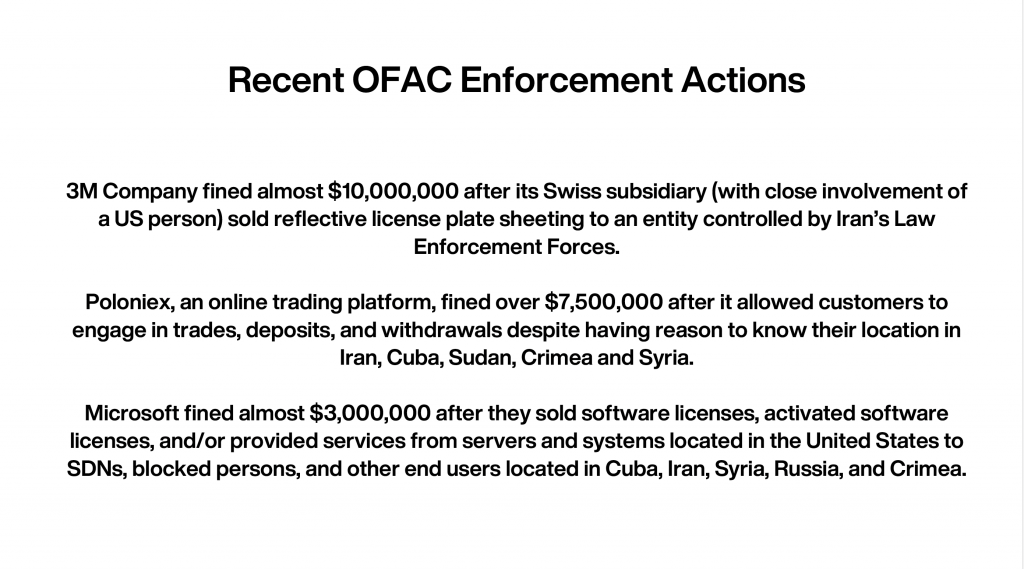 Please let us know if you have any questions, either about the US sanctions program or SCOA's compliance efforts in that regard. We will provide you with periodic updates as and when significant changes take place.